<!- mfunc search_box_body ->
<!- /mfunc search_box_body ->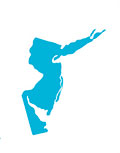 In New Jersey, HVAC technicians with wages that fall within the top 10% make an average of $86,290 a year, or $41.49 an hour, which is well above the national average for these brackets.US Department of Labor, Occupational Employment Statistics, 2015
New Jersey does not license HVAC-R technicians, which means career preparation is all about meeting employer expectations and standard certification requirements.
Getting formal training and education through an HVAC technical school program can give you an edge, during the job hunt, once you're on the job, and as you look at ways to advance in your career as an HVAC professional:
Most programs include exam preparation and proctoring for the EPA's Section 608 certification required for handling and working with refrigerants, a standard certification among HVAC technicians and often a basic requirement for employment.
If you hope to eventually obtain a contractor's license to perform HVAC work independently in New Jersey, you will need to either complete an approved apprenticeship program or graduate from a college-level HVAC program to qualify.
<!- mfunc feat_school ->
Featured Programs:
Sponsored School(s)

<!- /mfunc feat_school -><!- mfunc search_box_body ->
<!- /mfunc search_box_body ->
HVAC Technical School Programs

One clear way to differentiate yourself is to obtain an associate's degree or career diploma in HVAC-R from a technical college or trade school. Programs can range from six months to two years, and include both classroom-based instruction and hands-on technical training.Some colleges offer complete four-year bachelor's degrees in HVAC engineering.Shorter courses tend to cover only residential HVAC installations, while 2-year or longer courses address both commercial and residential HVAC.If you are hoping to eventually get your contractor's license, you will need to either complete a four-year degree or plan to work in an apprenticeship or entry-level position long enough to accumulate the supervised experience hours required to apply for a contractor's license, which would allow you to bid jobs independently and even hire a team of employees.

Apprenticeship Programs in HVAC

HVAC apprenticeships available through union locals in New Jersey take five years to complete, during which you will be paid while gaining between 1,700 and 2,000 hours of on-the-job experience and at least 160 hours of classroom instruction each year.Application to a union apprenticeship program must be made through the local union in your area:

Competition is fierce for apprentice positions and applications are accepted only once each year.The United Association of New Jersey

Air Conditioning and Refrigeration Division

handles the classroom training component of the apprenticeship process for the four union locals covering the state.Additional apprenticeship opportunities through non-unionized shops and trade associations can be found through the

US Department of Labor Employment & Training Administration

.
Federal Rules for Handling Refrigerants Still Apply: Section 608 EPA Certification
Although New Jersey doesn't have any license requirement at the technician level, the Environmental Protection Agency has something to say about what's required to handle and work with certain chemical refrigerants.
Section 608 of the federal Clean Air Act identifies a number of controlled gases that are typically used as refrigerants as contributing to ozone depletion. HVAC techs routinely work with these gases in the course of maintaining or installing HVAC systems and are required to obtain a Section 608 certification to legally perform that work.
There are four categories of certification under Section 608:
Small appliances service and repair (self-contained appliances with 5 pounds of refrigerant or less)
Although the EPA mandates qualifying tests for each of these categories, the agency does not administer them, instead it allows schools and other organizations to handle testing. It is possible to study independently and take a Section 608 test online, but almost all HVAC trade schools and college programs specifically teach the knowledge required to pass the test and administer it as a part of their program. You can graduate with both your HVAC-R degree and a Section 608 certification simultaneously and be job-ready on day one.
UA apprenticeships also include Section 608 certification as a matter of course.
How to Become an HVAC Contractor in New Jersey
The state of New Jersey only began licensing HVAC-R contractors in 2014 through the New Jersey Division of Consumer Affairs State Board of Examiners of Heating, Ventilating, Air Conditioning and Refrigeration (HVACR) Contractors.
Becoming a contractor is a goal for many HVAC technicians, since it offers the independence and control that can only come with being self-employed. If you have a head for business and an ability to organize and manage construction jobs, then HVAC contracting may be for you.
The license is called the Master HVAC-R Contractor license (it is the only available category of license in New Jersey; there is no regular or journeyman contractor license). Only those that hold the license are allowed to describe themselves or their services using that title, however.
There are two routes to qualifying for the license.
Have a minimum of 5 years experience working in the HVAC-R contracting business under the direction of a licensed HVAC-R contractor, with a minimum of 4 years in an apprenticeship program recognized by the U.S. Department of Labor and 1 year as a journeyman HVAC technician.
Have a bachelor's degree in a field related to HVAC-R from an accredited college or university.
You can file your application online with the New Jersey Department of Consumer Affairs (DCA) State Board of Heating, Ventilating, Air Conditioning and refrigeration Contractors, which administers licensing and renewals. The license fee is $160.
After the application has been accepted and your qualifications approved, you will be eligible to take the two-part contractor licensing exam. DCA will provide instructions for scheduling the test with the third-party test administrator, PSI.
The testing fee is $126. You can register online but must take the exam in person at one of the following locations:
Brick
Cherry Hill
Hamilton Square
New Brunswick
North Brunswick
Northfield
Paramus
Parsippany
New Providence
Seacaucus
One-hundred thirty minutes are allowed for each section of the exam, both of which have 50 questions and require at least a 70 percent score to pass. One section covers basic trade-related information such as load calculations, ducting installation, and refrigerant handling; the other covers business and legal topics like licensing, safety, and labor law.
If you pass, you will need to obtain general liability insurance and a minimum $3,000 surety bond.
The same statute that designates the Master HVAC-R Contractor license also prohibits any municipalities within the state from requiring their own licensing of the trade, which effectively means you will be able to work anywhere in New Jersey once you gain the license.
New Jersey does not have any formal licensing reciprocity agreements with other states, but if you have an HVAC contractor's license in another state, DCA will consider the qualifications as they relate to New Jersey standards and may issue you a Master HVAC Contractor license without requiring additional testing.
Master HVAC Contractor Licensing Renewals
All contractor licenses expire after two years. They can be renewed for a $160 fee.
You will have to complete at least five credits of continuing education from a Board-approved education provider. You can find a list of approved providers on the DCA website here.
HVAC Technician Salaries in New Jersey
In New Jersey, HVAC technicians with wages that fall within the top 10% make an average of $86,290 a year, or $41.49 an hour, which is well above the national average for these brackets. The median salary for HVAC technicians in the state is $55,960, or $26.91 an hour, which also falls above the national median salary in the field (US Department of Labor, Occupational Employment Statistics, 2015).
In Newark, Camden, Trenton, Pennsville, Atlantic City, and Allentown, the recorded salaries were higher than the national average.
HVAC Technician Salaries in New Jersey's Largest Cities
In order to give an accurate representation of the wages that HVAC technicians earn in New Jersey, we've collected salary data from the US Department of Labor's 2015 Occupational Employment Statistics report. The data below ranges from the median to the top 10% wages for HVAC technicians. We've included data from eight of New Jersey's largest cities.
Newark

Annual: $57,650* - $90,660*
Hourly: $27.72* - $43.58*

Camden

Annual: $55,270* - $81,550*
Hourly: $26.57* - $39.21*

Trenton

Annual: $55,070* - $70,250*
Hourly: $26.48* - $33.78*

Pennsville

Annual: $52,470* - $72,890*
Hourly: $25.23* - $35.04*

Atlantic City

Annual: $51,130* - $70,630
Hourly: $24.58* - $33.96

Allentown

Annual: $45,960* - $62,640
Hourly: $22.09* - $30.11

Ocean City

Annual: $44,770 - $59,590
Hourly: $21.53 - $28.65

Vineland

Annual: $39,630 - $73,900
Hourly: $19.05 - $35.53
*Salaries that are higher than the national median or top 10%.
The Job Market For HVAC Technicians in New Jersey
While the construction industry (including HVAC) reached a peak in New Jersey in 2015, the industry is still expected to make steady growth in 2017.
According to the New Jersey Department of Labor and Workforce Development, HVAC technicians in the state are entering a growing field, where the job market is expected to grow by 17.5% during the twelve-year span from 2012 to 2024. This is expected to open up 1,890 HVAC jobs across the state during this time frame, or an average of 350 jobs each year.
In addition to promising growth projections, New Jersey ranked number eight on the list of the top 10 states for HVAC employment published by Air Conditioning Heating and Refrigeration News. The state ranked highly because of its availability of trade schools accredited by the Partnership for Air-Conditioning, Heating, Refrigeration Accreditation, the number of heating and cooling days each year, and residential home values. New Jersey also offers a high number of commercial service opportunities for HVAC technicians.