<!- mfunc search_box_body ->
<!- /mfunc search_box_body ->
Today, there are dozens of different certifications that an HVAC mechanic can hold depending on their specialization and location, but only a handful of cards they must hold to stay on the right side of the law. All industry certs fall into these two basic categories – the certifications you're legally required to hold, and the voluntary certs you earn to build your knowledge and industry credentials.
<!- mfunc search_box_body ->
<!- /mfunc search_box_body -><!- mfunc feat_school ->
Featured Programs:
Sponsored School(s)

<!- /mfunc feat_school ->
You don't have any say in the matter when it comes to the state and city level certification required to work in your area, and even less to say when it comes to the EPA Section 608 card.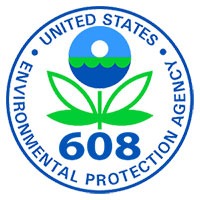 But beyond that, what voluntary cards you choose to go for is between you and your employer.
So – which of the voluntary certs are really worthwhile and which ones are just there so a guy can puff himself up and prattle on about how many cards he holds?
That's pretty much something people need to decide for themselves, but that doesn't mean we can't offer a little advice. We cherry picked the certs we feel offer some real advantage to people in the trade based on our experience and on the conversations we've had with people in the industry – from the techs out in the field to the company owners that sign their paychecks.
The HVAC trade is awash in certification options. It all began around 1990, when the passage of the Clean Air Act mandated certification for technicians dealing with volatile ozone depleting substances. Many state and local jurisdictions followed suit. Then individual vendors and independent industry trade groups got in on the game.
Early Career Certification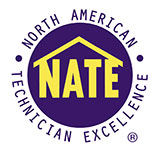 Early in your career, the NATE (North American Technician Excellence) Ready-to-Work certification or an HVAC Excellence Employment Ready Certification is never a bad idea since they allow you to show prospective employers you know your stuff and are ambitious enough to put your knowledge to the test to become certified. A lot of times employers actually specifically state a requirement for the NATE card right in the job ad. Some licensing jurisdictions even accept NATE certificates as meeting some of their education requirements for licensure.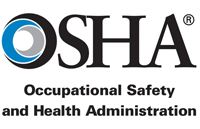 The OSHA (Occupational Safety and Health Administration) 30-hour Construction Industry training course isn't trade-specific, but it is widely accepted throughout the industry, especially among companies that work on the installation side of the trade and put guys out on jobs in open construction sites.
Considering Additional Cards Down the Road a Bit
Later in your career, you'll find yourself going after other more advanced certs on your own to learn more about specialized or emerging technology in the trade. New knowledge and more expertise – this should really be the main motivator for going out and getting additional certification since there aren't always any other tangible benefits.
Some companies look for HVAC techs who took the initiative to earn industry certification, while in other companies, industry certs don't carry much weight. Likewise, you may earn yourself a bump in pay with some companies if you have some advanced certifications under your belt, but for the most part, professional credentials don't really pay out in dollars.
The North American Technicians Excellence (NATE)
NATE offers the most widely recognized professional certifications in the industry for HVAC technicians and installers. Trane, among other major manufacturers, even supports NATE certification for its equipment dealerships.
Nate offers certs for professionals at every level:
Entry-Level HVAC Technicians
If you're new to the HVAC industry, you can earn the Ready-to-Work certification that demonstrates your knowledge and skills in the fundamentals of HVAC, including:
Component Identification
Tools
Measurements
Electrical safety
General safety
Basic heat transfer
To achieve the Ready-to-Work certification, you must pass the Ready-to-Work exam, which consists of 50 questions. You will have 90 minutes to complete the exam. When you order this NATE exam, NATE will provide you with a study guide. When you are prepared to take the exam, you can take it online here.
Early Career HVAC Technicians
If you have 6-12 months in the HVAC industry, you can advance your certification by earning the HVAC Support Technician certificate. This NATE certificate is designed to demonstrate your early career HVAC skills in the areas of:
Safety
Tools
Heat transfer
Comfort
Basic science
Basic electrical
Installation
Planned maintenance
System components
Design considerations
You will have 2.5 hours to take this examination that consists of 100 questions. You can take this exam year-round through an approved NATE Testing Organization.
Experienced HVAC Technicians
If you've been in the HVAC industry for 2+ years and are looking for an opportunity to validate your advanced skills and competency, you can pursue a professional-level NATE certification in one or more of the following areas:
Installation
Air conditioning installation
Air distribution installation
Air to air heat pump installation
Gas heating (air) installation
Oil heating (air) installation
Service
Air condition service
Air distribution service
Heat pump (air to air) service
Gas heating (air) service
Oil heating (air) service
Hydronics gas service
Hydronics oil service
Light commercial refrigeration service
Commercial refrigeration service
To earn certification in one or more of the above specialty areas, you must pass a Core exam and an exam related to the specialty area.
The Core exam tests your general knowledge, HVAC/R-specific knowledge, and construction knowledge. Exam topics include:
Safety
Tools
Basic construction
Using basic science
Achieving desired conditions
Taking temperature and humidity measurements
Basic electrical
Once you pass the Core exam and one Specialty exam, you can take as many specialty exams as you'd like without retaking the Core exam, provided you keep your certification current. You can read more about NATE specialty exams here.

Senior-Level HVAC Technician
You can also earn NATE Senior Level Technician certification if hold two NATE certifications and pass the HVAC Efficiency Analyst exam.
The HVAC Efficiency Analyst exam is an open book exam that consists of 100 questions in the following areas:
Load calculation
Equipment selection
Air distribution
Hydronic distribution
System performance
Indoor air/environment quality
Planned maintenance
All NATE specialty certifications are valid for 2 years. You can qualify for recertification by either completing 16 approved continuing education hours in your specialty or by retaking the specialty exam.

HVAC Excellence
The ESCO Group is one of the largest independent organization that handle EPA Section 608 certificates, so they already know a little bit about certification testing.

Since 1994, ESCO has been offering a family of stackable certifications under the banner of HVAC Excellence. Esco Also offers some valuable specialty certifications in Duct and Envelope Testing, Green Awareness, Hydrocarbon Refrigerants, R-410A, Residential Energy Auditor, Residential Heat Load Analyst, and System Performance.
The HVAC Excellence offerings stretch from entry-level, post-high school vocational testing to advanced instructor certifications.
H.E.A.T. – The Heating Electrical Air Conditioning Technical assessment is designed to show progression of students who have gone through high school vocational programs in those subjects. It's less intended for employers than to let the students themselves know where they stand at graduation as far as their technical readiness to enter the HVAC field or a higher-education institute.
Employment Ready – The Employment Ready certificates are intended to help technical schools provide a standardized education to students. Even today, just saying that you have gone to a two-year HVAC trade program doesn't mean much… programs vary in quality and coverage. The Employment Ready test covers a standard skill set and provides employers with some confidence about what subjects new hires have actually be trained on in school.
Professional Technician – The PT certificate is where HVAC Excellence starts to show some meat on the bone. A series of exams covering everything from hydronics to heat pump servicing, plus a core exam covering basic electrical and refrigeration theory, must be passed, and the technician has to provide evidence of at least two years of employment in the field.
Master Specialist Hands-On – The MS is the highest credential available to field service technicians, requiring at least three years of field experience, passage of a related exam, and previous certification as a Professional Technician in that competency area.
HVAC Excellence also certifies entire HVAC/R education programs and has various instructor-level credentials for their teachers. Although still widely known in the industry, HVAC Excellence has largely been overtaken by NATE as the primary general credential for technicians.
Environmental Certifications
These types of certifications usually focus on energy efficiency considerations and calculations more than technical skills. Consequently, they are of more use to planners and designers than front-line technicians, but in certain areas they are becoming more important as green building and energy conservation are becoming either popular or mandated by the government.
Building Performance Institute – BPI certifications are slightly different than most HVAC credentials in that the focus on conservation and energy efficiency, looking at the whole home in terms of energy consumption versus just the HVAC equipment. But with increasing efficiency standards and a flourishing interest in energy conservation, these certificates are becoming more sought-after by some builders and residential customers.
National Comfort Institute  – NCI certifications focus on home and office environment considerations, including CO detection and evacuation, and airflow balancing. Although the topics are important, the certificates are not common and often covered by other programs.
Air Conditioning Contractors of America – ACCA has a general technician training program called Qtech that is entirely online and does not cover subjects in nearly the depth of HVAC Excellence or NATE. 
American Society of Heating, Refrigerating and Air-Conditioning Engineers – ASHRAE also focuses their certification programs on building design and efficiency, with four different credentials covering assessment, design, and commissioning of building HVAC systems. They have a more commercial focus than the other programs.
Northwest Energy Efficiency Council – NEEC offers the Building Operator Certification at two levels: Level 1: Building Systems Maintenance for early career professionals looking for additional training in HVAC controls and building efficiency. Level 2: Equipment Troubleshooting and Maintenance for more experienced or Journey level professionals, which offers training focused on troubleshooting and maintenance of equipment and electrical systems, and building controls optimization.
Manufacturer Certifications
Most major vendors have certification or authorization programs for dealerships or technicians. These are sometimes special purpose certifications that cover only that particular brand of equipment, but they tend to be useful because no vendor wants their equipment to earn a bad reputation through installation or service mistakes. Other major manufacturers are part of the consortium behind NATE and teach and endorse that program.
Lennox – Lennox's HVAC Learning Solutions group focuses on training to NATE standards through their BuildATech program.
Trane – Trane has Trane University, a physical campus located in La Crosse, Wisconsin. Courses are also available  The school is accredited by the International Association for Continuing Education and Training, so classes there may count against continuing education requirements for some official licenses. Certificates of completion are available for many of the classes there.
Carrier – Carrier University is also IACET accredited and offers online and in-person courses on both Carrier equipment and general HVAC subjects. CU is a NATE-approved provider and can provide NATE certification.
In addition to system manufacturers, many toolmakers also offer certifications for using their equipment properly. Again, this has less to do with appeals to customers than with a desire on the part of the vendor to ensure their tools are used properly and maintain a solid reputation.