<!- mfunc search_box_body ->
<!- /mfunc search_box_body ->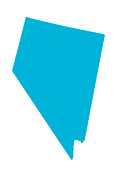 HVAC technicians are among the top-10 high-demand professions that require postsecondary training for the ten-year period between 2014 and 2024.The Nevada Department of Employment, Training & Rehabilitation
With no state-level requirements for entering the field, getting started in the HVAC field is all about meeting employer expectations and basic requirements like EPA Section 608 certification.
And with the Nevada Department of Employment, Training, and Rehabilitation expecting a 42% increase in demand over the next ten years in what is already a booming industry, there will be plenty of HVAC-R technician jobs available.
If you are serious about a career in HVAC it is wise to consider enrolling in a trade school career diploma program, or to even go for an Associate of Applied Science (AAS) in HVAC-R. The field is technical, so having verifiable professional qualifications will work in your favor when you start your job hunt.
<!- mfunc search_box_body ->
<!- /mfunc search_box_body -><!- mfunc feat_school ->
Featured Programs:
Sponsored School(s)

<!- /mfunc feat_school ->
More importantly, most HVAC trade programs will include the training and testing you need to get your EPA Section 608 Certification. The Section 608 certification (named after the part of the federal Clean Air Act that requires it) ensures that you have the right knowledge and training to work with ozone-depleting gases commonly used in refrigeration and AC systems. Even many entry-level HVAC jobs in Nevada require this certificate as a condition of employment.
Clark County HVAC Technician Journeyman Licensing
Las Vegas, and Clark County as a whole, does require HVAC technicians to obtain at least a journeyman HVAC Mechanic License. It is the only county in the state that requires a license, but the license is easy to obtain.
The only thing required to receive the license is to pass an 80-question, open-book exam within four hours. The exam fee is $105, with an additional $10 fee for your ID card if you pass.
The entire program is administered by the International Code Council (ICC) and you will apply at their website. The test itself will be computer based and is managed by Pearson VUE at one of their local testing sites:
Las Vegas (2 locations)
Reno
A certificate or degree in HVAC is not required, but it is a good way to prepare for the test, which is based on the Uniform Mechanical Code published by the International Association of Plumbing and Mechanical Officials.
The license must be renewed every 3 years, for a $30 fee, again through ICC. You are required to go through at least 15 hours of continuing education in the field during each license period, through classes offered by one of these approved entities:
Associated Builders & Contractors, Inc.
International Association of Electrical Inspectors (IAEI)
International Code Council (ICC)
International Sign Association National Code Seminar by Steven J. Owen
National Fire Protection Association (NFPA)
National Joint Apprenticeship Training Committee (NJATC) for the National Electrical Contractors Association/International Brotherhood of Electrical Workers
There is no master level credential at this time.
Clark County is the state's largest metropolitan area and also the area of the state undergoing the largest construction boom. According to Collier's, Las Vegas construction numbers in 2016 were back on track to recover from Great Recession levels, and projected to continue increasing for at least the next two years.
At the same time, Atlantic Magazine reports, the number of available construction workers has fallen, leading to labor shortages in critical fields like HVAC.
Apprenticeship Programs for HVAC in Nevada
It's also possible to join a union-based apprenticeship program to learn the HVAC trade, although positions are limited. Two Joint Apprenticeship and Training Committees (JATCs), both run by plumber's unions, take on HVAC apprentices in Nevada:
Although Local 525 technically offers HVAC apprenticeships, they receive so few applications there is no formal program currently being offered.
The Local 350 HVAC apprenticeship takes four years, during which you will work on the job to gain experience under the supervision of a journeyman HVAC technician, and undergo 144 hours of classroom instruction in the field. The cost of enrollment is $250 and you will pay approximately $30 in union dues each month for the duration of the program.
How to Become an HVAC Contractor in Nevada
HVAC contractors must be licensed in Nevada. The licensing is handled through the Nevada State Contractor's Board (NSCB). Although it's very easy to become an HVAC technician in Nevada, the process of becoming a licensed HVAC contractor is infamously difficult.
Reciprocal License Agreements for Nevada HVAC Contractors
The process of getting a Nevada HVAC Contractor license will be slightly easier if you already have a license in one of the states Nevada has a reciprocal agreement with:
The agreement extends only to the license test, however; if you have taken and passed the exam in one of those states, and held your license there in good standing for five of the past seven years, NSCB will waive the test requirement for your Nevada license. You must still comply with all other Nevada requirements, however.
Nevada HVAC Contractor License Renewal
Contractor licenses must be renewed every two years, for an additional $600 renewal fee. The NSCB will mail notification and instructions for renewal approximately three months before the expiration date.
There are no state-level continuing education requirements.
HVAC Technician Salaries in Nevada
With average July high temperatures topping 100° throughout much of Nevada, it is no surprise that HVAC technicians are in high demand in the state. More than 42 million people visited Las Vegas alone in 2015, ensuring steady employment for the HVAC techs who help keep them comfortable in the desert heat.
The Nevada Department of Employment, Training & Rehabilitation included HVAC technicians among the top-10 high-demand professions that require postsecondary training for the ten-year period between 2014 and 2024.
The Department shows a phenomenal growth rate for HVAC tech jobs, expecting a 42% increase over the ten-year period leading up to 2024. This exceeds the national average job growth rate for this category of jobs by 3-fold.
HVAC technicians earning within the top 10% in Nevada made an average salary of $76,260 ($36.66 hourly) in 2016. The median salary among HVAC techs in Nevada was $54,550 ($26.23) that year.
Nevada HVAC Technician Salaries (median)
Nevada HVAC Technician Salaries (experienced)
HVAC Technician Salaries Throughout Nevada
The Nevada Department of Employment, Training & Rehabilitation provides salary data for HVAC technicians in the state's major metropolitan and rural areas. The ranges below show the median to top 10% yearly and hourly earnings throughout Nevada.
Las Vegas-Paradise

Annual: $55,850 – $77,420
Hourly: $26.85 – $37.22

Reno-Sparks

Annual: $51,850 – $63,290
Hourly: $24.93 – $30.43

Carson City

Annual: $44,850 – $76,360
Hourly: $21.56 – $36.71

West Central Counties

Annual: $59,080 – $74,950
Hourly: $28.40 – $36.03

Balance of State

Annual: $51,670 – $70,620
Hourly: $24.84 – $33.95
Employment for HVAC Technicians in Las Vegas and Carson City
The Las Vegas-Paradise area employs nearly two-thirds of Nevada's HVAC technicians. The state's Department of Employment, Training & Rehabilitation provides a breakdown of their salaries based on what industry they worked in.
Not surprisingly, most of these techs worked for building equipment contractors. Shown below are the top industries that employ HVAC technicians in the Vegas areas with the number of employees in parentheses followed by the salary range (median to top 10%).
Building Equipment Contractors: (850) $53,530 – $78,430
Local Government: (90) $63,500 – $79,480
Traveler Accommodation: (30) $52,530 – $73,480
State Government: (10) $47,160 – $58,970
While only 130 HVAC technicians worked in Carson City, this represents a high number based on the total population of this metropolitan area. In fact, the US Bureau of Labor Statistics reported that Carson City had the 5th highest concentration of HVAC techs of any metropolitan area in the country as of 2015.