<!- mfunc search_box_body ->
<!- /mfunc search_box_body ->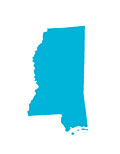 It's predicted that the number of jobs for HVAC technicians in Mississippi will increase 2.1-times more quickly than occupations overall in the state.The Mississippi Department of Employment Security
With no state-mandated credentialing requirements for entry-level and intermediate HVAC mechanics and installers in Mississippi, preparing for a career in the field comes down to being a strong job candidate. This means:
Becoming technically proficient in the installation and servicing of common HVAC systems and equipment
Meeting basic federal EPA certification requirements for the safe handling of certain controlled refrigerants commonly found in HVAC and refrigeration systems
<!- mfunc search_box_body ->
<!- /mfunc search_box_body -><!- mfunc feat_school ->
Featured Programs:
Sponsored School(s)

<!- /mfunc feat_school ->
In a competitive job market like Mississippi, being able to demonstrate proficiency and aptitude is vitally important for breaking into the field. According to the Mississippi Department of Employment Security, the HVAC industry will experience a job growth rate of 6.7 percent over the next decade. That makes for a total of around 40 new openings per year, and you can bet competition will be fierce for these jobs.
That's where a certificate, career diploma or degree from an HVAC trade school or technical college program comes in. HVAC has become increasingly technical in recent years, with computerized climate control and monitoring and building automation systems becoming standard in new installations and retrofits. Without a solid education in the fundamental theory and practice behind these new systems, your ability to compete for jobs and advance your career in HVAC could be limited.
Mississippi does require licenses for HVAC contractors, so if your career goals involve working independently or opening your own shop and hiring employees, you will have to have the knowledge to pass the state examination for HVAC contractors.
EPA Certification Commonly Required of HVAC Technicians
Although the state of Mississippi does not require any special certification for HVAC technicians, the federal government does have certification requirements for specific kinds of HVAC work. Specifically, any technician that tests line-pressure, adds or otherwise handles chemical refrigerants that are controlled under Section 608 of the federal Clean Air Act must obtain a Section 608 certification by passing a test on the subject.
Since these types of refrigerants are still very often found in commercial and residential HVAC and refrigeration systems, being Section 608 certified is a standard requirement for virtually all HVAC service technicians, and in many cases, installers.
There are four different categories of Section 608 certification:
Small appliances service and repair (self-contained appliances with 5 pounds of refrigerant or less)
The test covers safety and environmental factors associated with the gases that are used as refrigerants in these systems—commonly, Freon or ammonia-based refrigerants.
Most trade school or technical college programs in HVAC-R include courses that specifically address Section 608 testing requirements. In many cases, the school's program will also include administering the test itself, so you can graduate with your Section 608 certificate in hand. Since many HVAC technician jobs require a Section 608 certificate, this can be a valuable advantage.
How to Become an HVAC Contractor in Mississippi
The Mississippi State Board of Contractors is responsible for administering and issuing certification for HVAC contractors and contracting companies operating in the state.
The board issues Certificates of Responsibility in two general and six specific classifications, each of which may be broken down into ten or more sub-classifications. The general categories are:
Residential (Residential Laws and Rules)

Any contractor working on new construction for a project of $50,000 or more, or a residential remodel valued at $10,000 or more will require a residential builder or remodeling license.

Commercial (Commercial Laws and Rules)

A contractor working on any commercial project valued at $50,000 or more will need a commercial contractor license.
The classification for HVAC-related jobs falls under the Mechanical contractor certificate, and includes sub-classifications of:
Boiler installation and repair
Ductwork for heating, A/C, and ventilation
HVAC
Heat exchangers and repairs
Process piping
Refrigeration
Certification is primarily by examination. You can find the respective commercial and residential application forms here:
Other relevant forms and resources can be found here.
You will fill out and file your application prior to being approved to take the exam. The application will require:
Proof of corporate and tax registration for a licensed Mississippi business entity
A certificate of coverage for general liability insurance with a minimum of $300,000 per incident and $600,000 in aggregate (no minimum levels for residential)
Proof of worker's compensation insurance coverage if more than five persons are employed by the business.
Proof of experience in the classification being applied for; unlike many licensing authorities, Mississippi requires you to list at least three specific projects that you have worked on and completed, allowing the board to assess your practical capabilities.
Letters of reference, at least one from your bank.
A reviewed or audited financial statement by a certified public accountant from the last twelve months demonstrating a net worth of $50,000 (for a general Mechanical certificate) or at least $20,000 per sub-classification (not required for residential).
A $400 application fee, with an additional $100 for each additional sub-classification for commercial, or $50 application fee with an additional $50 for each additional sub-classification for residential.
Upon acceptance of the application, you will be notified that you are eligible to take the required examinations for the classifications you have applied for. You will be provided with information about scheduling and the examination fees when notified.
Examinations are administered by PSI. The only examination center currently available in Mississippi is in Jackson.
In addition to the classification trade exams, you will also have to take a Mississippi state law and business management exam. The exam will cover basic elements of legally conducting business in the state, including paying taxes and ensuring that projects are properly permitted.
Renewals for all licenses are $100, due annually. The Board of Contractors will mail out a renewal notice with instructions approximately 60 days before the certificate is due to expire. You must also furnish continuing proof of coverage of liability insurance and, if required, worker's compensation coverage.
Reciprocal Licensing Options for Mississippi Mechanical Contractors
Mississippi has reciprocal licensing agreements with seven other states that may cover certain classifications, depending on the specific licenses held in those other states. The states are:
Alabama
Arkansas
Georgia
Louisiana
North Carolina
South Carolina
If you have held a license in HVAC in any of those states for at least three years, you may be eligible to skip the examination required for a corresponding classification in Mississippi. You are still required to file an application, pay all relevant fees, and take the Mississippi law and business management exam.
HVAC Technician Salaries in Mississippi
The US Bureau of Labor Statistics reported that HVAC technicians in Mississippi earning salaries within the top 10% made an average salary of $49,560 ($23.83 hourly) in 2015. The median salary for Mississippi's HVAC techs was $33,420 ($16.07 hourly) that year.
The Mississippi Department of Employment Security predicts that the number of jobs for HVAC technicians in Mississippi will increase 2.1-times more quickly than occupations overall in the state. This agency projects a 14.6% increase in the number of jobs for HVAC techs between 2012 and 2022. Hattiesburg should be a hot spot for HVAC techs with a growth rate of 21.4% over this ten-year period.
HVAC Salaries in Mississippi's Largest Cities
The US Bureau of Labor Statistics provides salaries for HVAC technicians throughout the state of Mississippi as of 2015. The ranges below show the median to top 10% yearly and hourly earnings in each of the state's major cities.
Gulfport-Biloxi-Pascagoula

Annual: $36,220 – $50,200
Hourly: $$17,41 – $24.14

Hattiesburg

Annual: $38,280 – $58,090
Hourly: $18.40 – $27.92

Jackson

Annual: $38,010 – $54,040
Hourly: $18.28 – $25.98