<!- mfunc search_box_body ->
<!- /mfunc search_box_body ->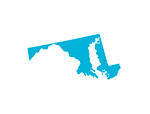 Both the median salary and that of the top 10% exceeded the national average in the Baltimore and DC/Alexandria areas.US Department of Labor
The state of Maryland has a well-defined licensing process for HVAC-R technicians and contractors, administered by the state
Department of Labor, Licensing, and Regulation (DLLR), Division of Occupation and Professional Licensing (DOPL)
. The nine-member Board of Heating, Ventilation, and Air Conditioning Contractors oversees the process and makes judgments on qualifications and licensure rules as necessary.
<!- mfunc search_box_body ->
<!- /mfunc search_box_body -><!- mfunc feat_school ->
Featured Programs:
Sponsored School(s)

<!- /mfunc feat_school ->
The state offers three paths to licensure for HVAC-R technicians:
Successful completion of an approved HVACR degree or certificate program in combination with job experience under a licensed journeyman or master HVACR technician and passing scores on the licensing exam. (Combined education and experience must be equal to three years, with education-for-experience substitutions determined by the state Board on a case-by-case basis.)
OR
Enroll in an approved apprenticeship program, accumulating 1,875 hours (at least three years) of on-the-job training.
OR
Accumulate at least three years of relevant experience in the field in an out-of-state position deemed acceptable to the board.
Attending an HVAC technical college or vocational school program has its advantages. As a fast-moving field in which technologies are changing and advancing rapidly, having a solid and up-to-date background in HVAC can make all the difference when applying for jobs or apprenticeship positions in a competitive market.
Some apprenticeship programs will also offer credit for completion of vocational programs at other trade schools or colleges as counting toward their own classroom training requirements.
Anne Arundel County
Additionally, Anne Arundel County runs its own license program, issuing HVAC Mechanical licenses in the following categories:
Full Journeyman
Heating Service
Cooling Service
Hydronic Systems
Domestic Refrigeration
Heating System Installation
Cooling System Installation
Vent and Duct Systems installation
General Refrigeration
Oil Burner Service
However, the county now requires state licensure and no longer offers its own apprentice or testing programs. You must still obtain a county license to perform work there, but you will first have to acquire and provide proof of state licensure in order to qualify for the county license.
Becoming a Licensed Journeyman HVAC Technician via Apprenticeship
Maryland offers two types of journeyman licenses for HVAC professionals:
Full Unrestricted – The full license permits the holder to engage in HVAC work on all types of systems
Restricted – The restricted version is limited to forced air or hydronic systems only
The company you apprentice with or gain entry-level employment with will determine the type of license you apply for.
Maryland provides a well-defined, 4-step path to earning a journeyman HVAC-R technician license in both categories through a qualified apprentice program.
Becoming a Licensed Journeyman HVAC Technician by Exam
Both of the other two routes to earning a license involve completing either three years of supervised experience under a licensed HVAC technician, or some combination of such experience and time spent in an approved trade school program. The board does not publish a list of such programs, so it is best to check with the school you are considering to confirm their eligibility.
The Maryland Board of Heating, Ventilation, and Air Conditioning Contractors is allowed to credit up to three years of formal study of HVAC courses, so it is possible to apply for the test without going through any actual on-the-job training, but this is unusual.
The board has also recently announced that holders of the UA Star certification are eligible to take the state test.
PSI administers the test, for a $55 examination fee. A 70 percent score is required to pass.
The test is open book, but it is nearly impossible to pass without studying ahead of time to acquire a deep knowledge of the material. The books should be considered as references rather than a substitute for learning the core information.
Renewals and Reciprocal Licensing for HVAC Technicians in Maryland
All state HVAC licenses expire every two years, on October 1st of each odd-numbered year. Renewals can be made online along with payment of the $20 license fee.
Maryland has reciprocal licensing agreements with two other states, Virginia and Delaware.
If you have a master or journeyman HVAC license in good standing in either of those locations, you may file a special reciprocal application form available on the DLLR website, and your out-of-state credential will be accepted without any further proof of experience or examination requirements.
EPA Certification Requirements Standard for All HVAC Professionals
State and county governments are not the only regulators in the HVAC industry. The Environmental Protection Agency also mandates certification for HVAC technicians who handle refrigerants and measure refrigerant pressure within appliances.
Section 608 of the Federal Clean Air Act covers the uses of regulated refrigerant substances. There are four categories of certification:
Small appliances service and repair
Almost all trade schools, community college programs, and apprenticeship programs dealing in HVAC also provide training on Section 608 certification, and many of them offer the test itself as a part of their program. You will likely have your Section 608 credentials by the time you are qualified to apply for your state journeyman license.
How to Become an HVAC Contractor in Maryland
Unlike some states, Maryland's Division of Occupational and Professional Licensing licenses HVAC contractors as individuals rather than as a business entity.
The licensing progression beyond the journeyman level applies exclusively to contractors. You cannot become a master HVAC technician in Maryland without also being a contractor, and carrying liability insurance coverage in the amount of $300,000 and property damage insurance in the amount of $100,000.
It is possible to become a contractor while still a journeyman. This special type of contractor's license, called a limited license, restricts the holder to contracting jobs involving maintenance or repair of the following types of systems:
Heating systems
Cooling systems
Refrigeration systems
Ventilation systems
Hydronic systems
Master restricted licenses apply to those same categories, except that holders are also allowed to perform installation work.
Finally, a full master HVAC contractor license allows the holder to advertise and perform any sort of work on all HVAC systems.
The requirements for each license level:
Have been licensed as a journeyman for 3 years and worked under the supervision of a licensed master for at least 2 years, with a minimum of 1,000 hours within the past year – Pass the limited contractor exam
As with the journeyman test, the contractor-level tests are administered by PSI and the process for applying for exam eligibility is identical. The testing fee for the limited and master restricted licenses, covering only one system type, is $44. If you test for two or more system types, the maximum cost is $88. The master license test fee is $132.
All three licenses cost $75 and are renewable every two years.
Construction and HVAC Demand Remains Strong in Maryland
The demand for trained and licensed HVAC technicians and contractors in Maryland is strong and expected to remain so, according to the state Office of Workforce Information and Performance. New construction driven by an increasing tech sector presence and the general post-Great Recession bump in economic activity throughout the nation has driven unemployment numbers down in the state and caused a significant labor shortage in the area, according to the Baltimore Business Journal.
This trend is expected to continue, creating a 15 percent bump in HVAC technician jobs over the next decade across the state.
While new construction is adding much of the demand, such as the massive new MGM casino project going up in Prince George's County, there are also strong markets for HVAC system repair and the replacement of old units as buildings are remodeled. A well-trained HVAC-R technician will not go hungry in Maryland for the foreseeable future.
HVAC Technician Salaries in Maryland
The Maryland Department of Labor, Licensing & Regulation reported that HVAC technicians in the state earned an average salary of $54,053 ($26.00 hourly) as of 2015. This value exceeded that national average salary for HVAC technicians by more than $6,600. Experienced HVAC techs in Maryland earned an average salary of $62,704 ($30.25 hourly).
HVAC Average Salary (Maryland)
HVAC Average Salary (National)
Salaries were exceptionally high for HVAC technicians in two of Maryland's major metropolitan areas. Both the median salary and that of the top 10% exceeded the national average in the Baltimore and DC/Alexandria areas according to the US Department of Labor.
Competition for Skilled Tradesmen is Driving up Wages in Maryland
With construction on a roll in Maryland, competition for skilled employees is fierce and drives up the wages for skilled tradesmen. The Baltimore Business Journal reported on comments made by the Chief Economist at the Regional Economic Studies Institute at Towson University in 2016. Daraius Irani stated that construction would be the fastest growing industry in Maryland during the next three years.
Finding and retaining good employees was the top concern for 200 firms that responded to survey by the Director of the construction group at Gross Mendelsohn CPA and Advisers in 2016. In addition, 30% of the respondents reported that the major reason employees leave their company is because they can make more money somewhere else.
In addition to high salaries, construction companies in Maryland are offering strong benefit packages to retain employees. More than 80% of the firms surveyed offered medical insurance. In addition, more than 70% offered a 401(k) or profit sharing plan and dental insurance.
HVAC Salaries in Maryland's Largest Cities
The US Department of Labor provides the salaries of HVAC technicians throughout Maryland as of 2015. The ranges below show the median to top 10% yearly and hourly earnings in each of the state's major cities.
Baltimore-Towson

Annual: $53,470* – $74,520*
Hourly: $25.71* – $35.83*

Cumberland

Annual: $37,350 – $70,240
Hourly: $17.96 – $33.77

Hagerstown-Martinsburg

Annual: $43,190 – $60,000
Hourly:   $20.77 – $28.85

Salisbury

Annual: $45,000 – $61,670
Hourly: $21.64 – $29.65

Washington-Arlington-Alexandria

Annual: $58,250* – $78,720*
Hourly: $28.01* – $37.85*
*Salaries that exceed the national median or top 10%.
Strong Job Growth Projected for Maryland's HVAC Technicians
The Maryland Department of Labor, Licensing & Regulation reported that the number of jobs for HVAC technicians in the state will increase by 15.12% between 2014 and 2024. Maryland's predicted rate of job growth for HVAC techs exceeds the national rate by11%.
Maryland's level of job growth should generate 974 new jobs over this ten-year period. A large number of additional jobs will be generated by the large number of retirements expected from an aging workforce.
The outlook for Maryland's construction industry is bullish according to the state's 2016 Construction Industry Outlook. This document reflects the results of a survey of 200 of Maryland's construction firms by Gross Mendelsohn CPA and Advisers. The results of this survey indicated a strong degree of optimism about the future of the construction industry in Maryland:
85% are more optimistic about their company's outlook for 2016
Half expect the construction industry's outlook to be better for 2016, while 41% expect it to be the same
68% expect an increase in revenue
93% expect the availability of bank financing to increase or remain the same