<!- mfunc search_box_body ->
<!- /mfunc search_box_body ->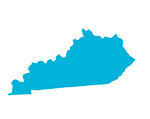 HVAC-R employment in the state is due to increase by nearly 25 percent over the next decade.Kentucky Office of Employment and Training, Intelligence Branch, Labor Market Information Section
The state of Kentucky requires both HVAC-R technicians and contractors to obtain licenses from the Department of Housing, Building, and Construction's
Division of HVAC.
The Kentucky license system is a variation on the apprenticeship model common in the construction trades. This means you would need to qualify for an entry-level position with an HVAC company willing to take you on as an apprentice so you can get the experience you need to earn your license.
<!- mfunc search_box_body ->
<!- /mfunc search_box_body -><!- mfunc feat_school ->
Featured Programs:
Sponsored School(s)

<!- /mfunc feat_school ->
Earning an HVAC journeyman's license requires you to meet the following qualifications:
In-State Education and Experience

Gain 2 years (3,000 hours) of experience in Kentucky under the direction and supervision of a master HVAC contractor (You can substitute 1 year in a professional HVAC training program and earn your license with just 1 year of supervised experience)

Out-of-State Education and Experience

Gain 4 years of experience outside the state (You can substitute 1 year in a professional HVAC training program and earn your license with just 3 years of supervised experience)
All Kentucky journeyman license candidates must also pass an examination given by the International Code Council (ICC).
There are three different types of journeyman license, differentiated solely by the test required to obtain them:
Limited Journeyman HVAC Duct Mechanic

Allowed to perform ductwork installation and repair

Limited Journeyman HVAC Installer

Allowed only to perform HVAC system installation

Journeyman HVAC Mechanic

Permitted to perform all HVAC work
Attending a technical college or trade school program in HVAC-R is not only a good way to cut your on-the-job experience requirement in half, but it also makes you a stronger job candidate and better prepares you for the state journeyman license examination.
Beyond that, many HVAC-R programs will help you acquire the vital Section 608 EPA certification all HVAC techs need, and will send a strong signal to potential employers that you are serious about the profession and have more than the basic level of knowledge required to work with advanced HVAC systems.
How to Become an HVAC Technician in Kentucky: Licensing Requirements and EPA Certification
Find an Apprenticeship Opportunity for Work Experience
Division of HVAC
.
Your first step, however, will be to find a program sponsor—the master HVAC contractor who will supervise your work experience. No apprentice application will be approved without a sponsoring master. There is no fee for an apprentice registration.
The official Kentucky apprenticeship phase of only one year, with no mandatory classroom training, is shorter and less formal than the traditional 4-5 year apprenticeship programs offered by some sponsors, particularly unions. A full-length apprentice program is a good choice for students who have not previously earned a degree or certificate in HVAC, since it will include classroom education together with on-the-job experience.
Sponsors of both full-length traditional programs and shorter programs for applicants with some HVAC classes under their belt can be found on the Kentucky Labor Cabinet's Apprenticeship Program listing page. Work hours accrued under these registered programs will automatically be eligible to be applied toward the Kentucky journeyman's license; hours spent in non-registered programs or in out-of-state programs (which doubles the experience requirement, from two to four years total) are subject to approval by the Kentucky Division of HVAC.
Kentucky follows a basic apprenticeship model for HVAC-R technicians, requiring most candidates to work under a currently licensed master HVAC contractor to gain practical, hands-on experience in the field before being allowed to sit for their journeyman test. In order to legally acquire that working experience, you must register as an apprentice with the
Take the Kentucky Journeyman HVAC License Exam
The examination is offered by the International Code Council and can be taken at Pearson VUE testing centers throughout Kentucky. You can schedule your exam online without prior approval from the Board, but you must complete it before you can submit your license application.
The exam fee is $100. Pearson has thirteen exam centers in Kentucky:
Lexington (2 sites)
Somerset
Maysville
Hazard
Louisville
Florence
Harlan
Elizabethtown
Middlesboro
Ashland
Bowling Green
Owensboro
There are separate tests for each of the two limited licenses (Limited Journeyman HVAC Duct Mechanic, Limited Journeyman HVAC Installer). Unlimited Journeyman licenses would require passing both exams.
All tests consist of 50 questions and exams are open book.
Apply for a Kentucky Journeyman HVAC Mechanic License
Once you have your exam score, you can apply for your Mechanic license. The license cost is $50 (licenses are renewed annually, also for a $50 fee), but the fee is pro-rated based on when the license will expire (your birth month). This means that you could pay as little as $30 but as much as $75 at your initial application. The license as issued will be good for no less than 7 months but no more than 18 months.
You will also have to provide documentation of your experience when applying. If you are substituting education hours for experience, you must provide evidence you completed a HVAC Board-approved program.
In addition to annual renewal fees, you are required to obtain at least 8 hours of continuing education during each license period.
How to Become an HVAC Contractor in Kentucky
A master HVAC contractor is the next step up in the licensing system from the journeyman level; there is no separate master HVAC mechanic license.
This is another difference between the Kentucky journeyman system and typical trades licensing programs in that achieving the master technician level does not mean getting a separate credential. Instead, it is combined with the HVAC contractor's license for the state.
Becoming a master HVAC contractor in Kentucky requires accumulating at least two years of experience as a journeyman HVAC mechanic, under the supervision of a currently licensed master HVAC contractor, and then passing the master contractor ICC exam for the state. All testing processes are identical to those for the journeyman license levels.
Crucially, it is not possible to advance from either of the limited HVAC mechanic license credentials to the master level. You must hold, and acquire your two years of qualifying experience as a full journeyman HVAC mechanic.
Contractors are also required to provide proof of liability insurance coverage in the amount of not less than $500,000, with a $300,000 property damage provision.
The annual license fee, due at time of filing, is $250, but the expiration and pro-rating provisions work as they do with the journeyman license, meaning you could actually owe as much as $375 or as little as $145. A matrix on the application form will allow you to calculate the correct amount.
Kentucky has a reciprocal licensing agreement with the state of Ohio. If you hold a current, valid Ohio mechanical contractor license, you may be able to become a master HVAC contractor in Kentucky by paying only the license fee and filing an application.
HVAC-R Job Prospects and Industry Growth in Kentucky
According to Kentucky's Office of Employment and Training, Intelligence Branch, Labor Market Information section, HVAC-R employment in the state is due to increase by nearly 25 percent over the next decade.
The boom reflects a generally improving economic situation in the state, which has lagged slightly in its recovery from the Great Recession, but a much better economic climate is in the forecast. With many of its fortunes historically tied to coal mining, the state has been slowly finding its way to new economic platforms of late, largely focused in the urban Lexington and Louisville areas.
A $1.9 billion building boom at the University of Kentucky has helped fuel Lexington's prospects, with a number of other projects waiting in the wings that could continue the area's commercial construction surge for years. HVAC mechanics will find work waiting for them both on large commercial projects and the residential building and refurbishment that inevitably comes as economic conditions improve.
HVAC Technician Salaries in Kentucky
Kentucky Labor Market Information reported that experienced HVAC technicians in the Commonwealth earned an average salary of $61,201 ($29.47 hourly) as of 2015. The average salary for HVAC technicians totaled $41,478 ($19.94 hourly).
Kentucky HVAC Technician Salary (median)
Kentucky HVAC Technician Salary (top 10%)
The US Department of Labor reported that the salary for HVAC technicians in the top 10% was exceptionally high in Evansville and Lexington-Fayette. In fact, these salaries exceeded the national average for HVAC techs in the top 10%.
HVAC Technician Salaries in Kentucky's Major Cities
The US Department of Labor provides the salaries of HVAC technicians throughout Kentucky as of 2015. The ranges below show the median to top 10% yearly and hourly earnings in each of the state's major cities.
Bowling Green

Annual: $37,870 – $61,320
Hourly: $18.21 – $29.48

Clarksville

Annual: $38,760 – $55,070
Hourly:  $18.64 – $25.47

Elizabethtown-Fort Knox

Annual: $36,900 – $46,390
Hourly: $17.78 – $22.30

Evansville

Annual: $53,340* – $77,750*
Hourly: $25.69* – $37.38*

Huntington-Ashland

Annual: $31,880 – $54,740
Hourly: $16.33 – $26.32

Lexington-Fayette

Annual: $38,560 – $76,720*
Hourly: $18.54 – $36.88*

Louisville/Jefferson County

Annual: $38,410 – $56,220
Hourly: $18.47 – $27.03

Owensboro

Annual: $44,530 – $55,300
Hourly: $21.41 – $28.51
*Salaries that exceed the national median or top 10%.
Kentucky's Construction Spike Creates a Backlog for Builders and Skilled Tradesmen
Kentucky Labor Market Information predicts that the number of jobs for HVAC technicians in the Commonwealth will increase by 11.4% between 2014 and 2024.
However, Kentucky's construction industry outperformed expectations recently, suggesting that the job growth for HVAC technicians might be even higher than that originally predicted.
As of 2015, the demand for new construction in Kentucky was at or near historic highs. This demand spans the residential, commercial, and industrial sectors according to an article in the Lane Report.
Firms have been so short of local skilled tradesmen that Congleton-Hacker had to import employees from Memphis and Knoxville to help complete the construction of the Commonwealth Stadium in Lexington.
New capitol investment in Kentucky hit a state record in 2014 with $3.7 billion of spending for new industrial sectors. In fact, the robust state of industrial construction growth in Kentucky earned its first-ever Governor's Cup from Site Selection magazine.
Site Selection featured Kentucky in its March 2015 cover study for having the most qualifying projects per capita in the country. Qualifying projects include those that involved:
A capital investment of at least $1 million
The creation of at least 20 jobs
New construction that consists of at least 20,000 square feet
Residential housing construction is also hot in Kentucky. An economist for the National Homebuilder's Association stated that the Commonwealth will see an increase of new housing starts in 2016 of more than 20% than those in 2014. That is highly significant since the number of housing starts in 2014 reached a seven-year high.
Builders Exchange of Kentucky tracks commercial construction projects across the entire Commonwealth. As of August 2015, counties with the largest number of construction projects under bid included:
Jefferson County (33)
Fayette County (22)
Daviess County (8)