<!- mfunc search_box_body ->
<!- /mfunc search_box_body ->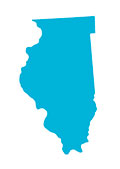 The Department predicts that the number of jobs for HVAC professionals will increase by more than 15% between 2014 and 2024 – more than 2 and a half times faster than the overall average job growth rate in the state.The Illinois Department of Employment Security
Illinois does not have a licensing process in place for entry and mid-level HVAC professionals. The state only requires that individual HVAC contractors and contracting companies operating in the state hold licenses. This means that entering the field and advancing within the profession is all about meeting federal certification requirements and employer expectations.
<!- mfunc search_box_body ->
<!- /mfunc search_box_body -><!- mfunc feat_school ->
Featured Programs:
Sponsored School(s)

<!- /mfunc feat_school ->
A lack of state regulations for qualifying to work on HVAC systems means that HVAC contracting companies are very selective in choosing job candidates with some existing skills and a lot of aptitude. You'll often encounter employer preferences or requirements that include:
Prior experience working in the HVAC field, including specific experience dealing with residential HVAC, commercial HVAC, industrial HVAC, facilities management HVAC, refrigerants, and more
HVAC trade school or technical college certificate, career diploma, or degree
Industry-recognized national credentials in specific areas of HVAC/R
Employers often express a preference for HVAC technicians who have graduated from a relevant trade school or technical college program. That's because HVAC education programs give graduates the key skills employers are looking for, including an understanding of:
Air conditioning and heating principles
Duct design and installation applications
Heat gain and heat loss calculations
Energy transfer and management principles
Hydronic boiler technology
Heat pump technology
Air flow balancing and management
Installation of pneumatic and autonomic controls
HVAC electrical controls
Earning an HVAC degree can even fulfill the education requirements to become a contractor in some cities.
Ask yourself what areas of HVAC you're interested in
Check the local job ads and see what types of credentials employers in your area value most
Check with HVAC colleges and trade schools to see what types of credentials they offer
Check with national HVAC professional organizations to see what types of credentials they offer
HVAC technical school degree or diploma programs also often include a course sequence to facilitate earning the federal-level EPA Section 608 certification, required of anybody handling certain controlled refrigerants commonly found in AC and refrigeration systems.
Earning Federal-Level EPA Section 608 Certification for the Safe Handling of Controlled Refrigerants
Federal law requires that you earn Environmental Protection Agency (EPA) Section 608 certification concerning the proper recovery, reclaiming and recycling of certain refrigerants if you will be testing line pressure, adding or otherwise handling these common refrigerants. Virtually all professionals working with AC and refrigeration systems would be required to earn Section 608 certification.
There are four types of certification options you can choose from depending on what type of work you'll be doing:
For servicing small, self-contained appliances containing five or fewer pounds or refrigerant
To earn any of these certifications you must pass the EPA exam specific to the certification type. You can often find same-day education and certification programs locally. If you're earning an HVAC degree from a college certification prep courses and the exam itself may be included in your curriculum. If you're going directly into the job market, your employer can provide you with more information.
If you are working with motor vehicle air conditioning (MVAC) systems you must complete a separate Section 609 EPA-approved technician training and certification program.
Considering a Union Apprenticeship
While not required, unions also offer training programs and certain attractive advantages to HVAC technicians looking forward to a long career.
Becoming a union HVAC technician means going through approximately four or five years of an apprenticeship that is paid, on-the-job training combined with classroom education on the weekend or evenings. During this time you'll develop the foundational skills you need to succeed in this industry on a general professional level. You'll also have the chance to specialize in different areas of HVAC including:
General air conditioning
HVAC service technician
Basic heating and ventilation
Residential HVAC
Commercial construction
Commercial instrumentation
Commercial maintenance
Commercial HVAC detailing
Refrigeration
Energy management systems
Digital control instrumentation
Industrial maintenance
Industrial instrumentation
HVAC testing, adjusting, and balancing
Union HVAC apprenticeships can be arranged through plumbers and pipefitters unions or sheet metal workers unions. Contact your local union for information on how to apply for an apprenticeship. Once you're accepted the union takes care of your on-the-job training and education through a joint apprenticeship training committee (JATC). It's possible to start earning a wage from the first day of your apprenticeship.
Unions that have HVAC apprenticeships in Illinois include:
Once you finish your apprenticeship you can test to become a journeyman. When you're a journeyman you have more independence and are free to search for an HVAC job anywhere you like, or pursue a contractor's license and go independent.
Contractor Licenses for Your Own HVAC Business
You don't need a contractor license if you're working for someone else. If you are an employee the information in this section does not apply to you.
But if you want to start your own business and either work independently or hire employees you'll need to know about the contractor licensing requirements in the areas where you offer services.
Contractor licenses are not issued at the state-level for HVAC technicians in Illinois. Instead, you'll need to check the local city or county requirements where you live to see when you need a contractor license, and what the requirements for getting this are. You'll find that there may not be a specific HVAC contractor license, but rather a general contractor license; for example this is how it works in Chicago.
These are some common features of contractor licenses but could be different for your jurisdiction:
You need a business license
You must have a credit chec
You must have liability insurance and/or a surety bond
You may be required to pass a test about the license type plus applicable laws and codes
Some jurisdictions require a contractor license for any type of work, while others may only require a contract license for work above a certain amount such as $1,000
These are the contractor license requirements for some of the biggest cities in Illinois:
Reading Illinois' HVAC Job Market
Illinois is a national leader in the HVAC industry. The Chicago metro area employs the eighth-largest number of HVAC technicians in the nation, while techs in the Elgin area earn the eighth-highest average salary in the nation (US Department of Labor, 2015).
Add a climate with four seasons to Illinois' strong economy, industrial growth, plus residential expansion and it's no wonder that the demand for HVAC technicians in Illinois is so strong. Nationally, Illinois has the fifth-largest economy of all states, larger than the economies of the 13 smallest states combined.
The industry insight and analysis journal BusinessClimate described in 2015 how the world's future in aviation and aerospace was being formed in the Rockford area, which is home to more than 200 companies that provide specific technological innovation in areas like electric power systems.
As industry growth pushes the demand for HVAC technicians up so do government policies. As technology improves and energy becomes more expensive, state and local governments are under ever mounting pressure to reduce public expenditures by increasing energy efficiency. Early investment in upgrading an HVAC system is an easy way to make energy efficiency pay for itself and then some. One such program is known as the retro-commissioning program (RCx), managed by the Illinois Department of Commerce.
RCx is for public sector buildings like schools and government facilities. The program involves the state's Department of Commerce funding a detailed analysis of public buildings to determine the most effective ways of reducing energy consumption in accordance with the building's design parameters. HVAC technicians then come in and make all necessary changes to maximize energy savings.
Utility companies like ComEd also offer rebate and energy efficiency programs that encourage those in the residential and commercial sectors to swap out their less-efficient HVAC systems for the latest in efficient HVAC innovations.
In Illinois it's a multi-sector effort that has combined to drive the demand for HVAC technicians. The Illinois Department of Employment Security projects that jobs for HVAC technicians will grow by 15.5 percent over the decade leading up to 2024, higher than the national average of 13.6 percent.
HVAC Technician Salaries in Illinois
The Illinois Department of Employment Security reported that HVAC technicians with earnings in the top 10% made an average of $60,848 ($29.25 hourly) as of 2015, while the median that year was $52,100 ($25.05 hourly).
HVAC Technician Salary in Illinois (median)
HVAC Technician Salary in Illinois (top 10%)
The Department predicts that the number of jobs for HVAC professionals will increase by more than 15% between 2014 and 2024 – more than 2 and a half times faster than the overall average job growth rate in the state. This level of growth should generate an average of 237 new positions each year during the ten-year projection period.
Chicago is a hot spot for construction in the state. The US Bureau of Labor Statistics reported that the Chicago-Naperville-Arlington Heights area had the 8th highest number of jobs for HVAC technicians in the country in 2015.
Reasons for this include more commercial development downtown as the area enjoys a thriving economy and growing job market. And more commercial and office construction almost always means a residential building boom is soon to follow.
Chicago's expanding high-tech industry has shown a preference for more affordable loft-style office space over the prohibitive cost of leasing space in glass and steel skyscrapers. In many cases, this means renovating existing buildings, which almost always involves updating to new heating systems and ductwork.
Tourism is also driving construction in Chicago as the increased number of tourists results in the construction of new hotels. In fact, Moody's predicts that the pipeline of new hotels expected to be built in the coming years will power a lengthy construction boom.
Nationally, construction in November 2016 hit a 10-year high according to the Associated General Contractors of Illinois and contractors are eager to hire and sub-out to qualified HVAC specialists.
HVAC Salaries in the Largest Cities in Illinois
The US Department of Labor provides the salaries for HVAC technicians throughout Illinois as of 2015. The ranges shown here represent the median to the top 10%.
Kankakee

Annual: $62,520* – $73,960*
Hourly: $25.25* – $35.55*

Springfield

Annual: $61,239* – $88,480*
Hourly: $29.48* – $42.54*

Peoria

Annual: $56,210* – $78,250*
Hourly: $27.02* – $37.62*

Chicago-Joliet-Naperville

Annual: $53,120* – $77,010*
Hourly: $25.54* – $37.02*

Rockford

Annual: $50,670* – $60,970
Hourly: $24.36* – $29.31

Champaign-Urbana

Annual: $47,810* – $77,020*
Hourly: $22.99* – $37.03*

Carbondale-Marion

Annual: $44,090 – $67,550
Hourly: $21.20 – $27.67

Decatur

Annual: $43,840 – $60,030
Hourly: $21.08 – $28.86
*Exceeds the national average for the salary categories shown.