<!- mfunc search_box_body ->
<!- /mfunc search_box_body ->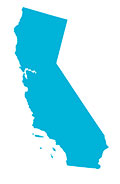 HVAC technician jobs will increase by 31.8 percent from 2014 to 2024California Employment Development Department
In California, HVAC technicians and installers enter the field as entry-level employees in either a formal apprenticeship program or trainee position without the need to meet any state licensing requirements. Without the state involved, it's all about becoming a strong candidate so you can compete for entry-level jobs. Earning a certificate of completion, career diploma, or associate of science in HVAC-R through a technical school program will accomplish three things:
Prepare you with the kind of technical know-how employers are looking for from entry-level job candidates
Provide you with federally-mandated EPA Section 608 certification required of anybody working with controlled refrigerants
Provide you a shorter path to qualifying for a journeyman status so you can begin earning more sooner
<!- mfunc search_box_body ->
<!- /mfunc search_box_body -><!- mfunc feat_school ->
Featured Programs:
Sponsored School(s)

<!- /mfunc feat_school ->
As an apprentice or trainee, you can begin accumulating the experience and training required to achieve journeyman status (journeyman is a status granted to HVAC technicians who have achieved a level of experience or proficiency that would allow them to work without direct oversight, but is not a level of state licensure).
Achieving HVAC journeyman status can be accomplished through experience or a combination of education and experience:
4 years of practical HVAC on-the-job experience and hands-on training as an apprentice or trainee
OR
1 year of experience with training through a technical school program able to substitute for up to 3 of the 4 years of required experience. All candidates for journeyman status must complete at least 1 year of experience in the field as an apprentice/trainee. (Education for experience substitutions are determined by your employer or apprenticeship sponsor.)
Getting Started as an HVAC Trainee or Apprentice in California
The decision to enroll in a trade school program as a way to prepare for an entry-level trainee position where you can begin accumulating the experience you need to become a journeyman often comes down to practicality since apprenticeship programs listed with the California Apprenticeship Coordinator's Association have a limited enrollment and can prove difficult to get into.
Completing an HVAC technical school program and earning a certificate of completion, career diploma, or associate of applied science in HVACR will prepare you with the hands-on training and classroom instruction employers look for from entry-level candidates. This would allow you to enter the field as a strong job candidate familiar with installing, servicing, and maintaining modern HVAC systems.
Most programs also include curriculum and testing for the Environmental Protection Agency's (EPA) Section 608 Certification. The EPA requires any person who tests line-pressure, adds or otherwise handles certain controlled refrigerants known to contribute to ozone depletion to be certified in the proper procedures for recovery, recycling and reclamation.
Four certification options are available (Type II covers most standard residential and commercial systems.):
Small Appliances. This covers small appliances that are manufactured, charged, and hermetically sealed with five pounds or less of refrigerants.
To earn EPA Section 608 certification, you must pass an examination that includes two sections: (1) a Core Section and (2) a section that aligns with the certificate type for which you are applying. Both test preparation and testing itself is part of most technical school program curriculum.
Many HVAC programs offer flexible schedules, online study options, and job placement assistance upon graduation.
After anywhere between 1 of experience (in combination with technical school training) and 4 years of purely on-the-job training, you may be able to qualify for journeyman status if your employer believes your skills and aptitude are up to par. A journeyman in California is defined as a person who has completed an apprenticeship program or is an experienced worker beyond the trainee level capable of performing the trade without supervision.
HVAC Contractor Requirements in California
A specialty contractor's license granted through California's Department of Consumer Affairs, Contractors State Licensing Board (CSLB) generally involves gaining at least 4 years of practical HVAC experience as a journeyman. However, technical training and education can be substituted for up to 3 of the 4 years of required experience.
AA degree in construction management or building can substitute for up to 1 ½ years of experience
A 4-year degree (or substantial coursework) in accounting, architecture (building), economics, business, physics, or mathematics, or in an area related to HVAC; or a professional law degree can substitute for up to 2 years of experience
A Certificate of Completion of Apprenticeship from an accredited apprenticeship program or completion of an apprenticeship through a union; a 4-year degree in construction technology/management, or any field in engineering related to HVAC can substitute for up to 3 years of experince
All candidates must complete at least 1 year of practical training as a journeyman in the field.
A "qualified and responsible person," such as an employer, fellow employee, other journeyman, contractor, engineer, architect, building inspector, etc. will verify your work experience claims by completing a Certificate of Work Experience. The person signing off on your Certificate of Work Experience form must have firsthand knowledge of your experience.
Along with a completed Certificate of Work Experience, you may also need to furnish the Board with further documentation, if requested.
The CSLB recognizes the following HVAC classifications for (C) specialty contractors in California:
Earning a specialty contractor's license in California involves four steps:
California's HVAC Professionals are Benefiting from a Major Construction Boom
Construction industry professionals, including HVAC service technicians and installers, continue to benefit from California's persistent labor shortage and booming construction market.
According to the Associated General Contractors of America, between May 2015 and 2016, California ranked first in the nation for job growth in the construction industry, increasing 5.5 percent during this time. But it's still not enough to satisfy the new residential and commercial demands.
A January 2017 LA Times article reported that downtown Los Angeles is "undergoing its largest construction boom in modern times." Just a few of the massive projects currently under construction include:
Wilshire Grand: 900 hotel rooms
Metropolis: 1,910 condos and hotel rooms
Oceanwide Plaza: 688 condos and hotel rooms
California is also at the front of the class for its green building practices. In 2016 alone, California completed 632 LEED (Leadership in Energy and Environmental Design) projects.
HVAC Technician Salaries in California
An environmentally-conscious citizenry, cost savings, population growth, and seasons that include hot summers and cold winters all combine to rank California sixth in the nation when it comes to projected HVAC technician job growth and salaries going forward.
Statewide, the average HVAC technician salary is $53,050, the eighth-highest in the nation. The 90th percentile HVAC technician salary is $80,840 (US Department of Labor, 2015).
California HVAC Technician Salary (average)
California HVAC Technician Salary (90th Percentile)
The San Jose-Sunnyvale-Santa Clara metropolitan area offers the highest average salary for HVAC technicians of all metro areas in the nation. Santa Rosa offers the ninth-highest.
California's Employment Development Department projects that HVAC technician jobs will increase by 31.8 percent from 2014 to 2024. That is the sixth-largest projected increase of any state in the nation. The national projection for HVAC technicians is just a 13.6 percent increase.
HVAC Technician Salaries in California by City
California's most populous cities are presented here with hourly and annual salary information. This is presented as a range between the median and the 90th percentile. This salary data is from US Department of Labor records for May 2015:
Los Angeles

Hourly: $24.50 – $39.35
Annual: $50,960 – $81,850

San Diego

Hourly: $26.26 – $36.40
Annual: $54,630 – $75,720

San Jose

Hourly: $36.33 – $57.82
Annual: $75,570 – $120,260

San Francisco

Hourly: $25.55 – $43.97
Annual: $53,140 – $91,460

Fresno

Hourly: $20.04 – $30.51
Annual: $41,690 – $63,450

Sacramento

Hourly: $23.19 – $35.67
Annual: $48,240 – $74,200

Long Beach

Hourly: $24.50 – $39.35
Annual: $50,960 – $81,850

Oakland

Hourly: $27.64 – $46.23
Annual: $57,490 – $96,170

Bakersfield

Hourly: $24.39 – $36.17
Annual: $50,730 – $75,230

Anaheim

Hourly: $23.43 – $39.26
Annual: $48,730 – $81,670

Santa Ana

Hourly: $23.43 – $39.26
Annual: $48,730 – $81,670

Riverside

Hourly: $22.69 – $31.80
Annual: $47,190 – $66,140

Stockton

Hourly: $20.67 – $31.85
Annual: $42,980 – $66,240

Irvine

Hourly: $23.43 – $39.26
Annual: $48,730 – $81,670

Modesto

Hourly: $18.40 – $41.67
Annual: $38,280 – $86,680
Private and Public Costs, Incentives Support Strong Demand for HVAC Industry
Californians have been in a unique position to understand the importance of having efficient heating and cooling systems ever since the California electricity crisis of 2000-2001. Rolling blackouts, an 800 percent wholesale energy price increase, and an economic cost of at least $40 billion were forerunners of new regulations to improve the efficiency of HVAC systems throughout the state. That has translated into high demand for HVAC technicians.
Aside from the obvious savings businesses and residents achieve with a more efficient HVAC system, the government is also playing a significant role in funding HVAC refurbishments and keeping demand strong.
For example, the Pacific Gas and Electric Company (PG&E) notes that retail stores in the commercial building sector pay approximately $20 billion annually in energy costs. "Together, lighting and HVAC account for about 70 percent of the electricity that retail buildings use."
To make HVAC costs on business easier, commercial property owners can turn to a program like PACE (Property Assessed Clean Energy). This is a no-money-up-front financing option that funds HVAC refurbishment or replacement with more efficient systems. Property owners can pay their tab over the long term in the form of a voluntary property tax assessment. The PACE program is also available to residential property owners, and is just one example of many incentive programs that encourage HVAC upgrades.
Despite these types of government incentive programs, San Francisco-based market research and analysis company Greentech Media makes the case in a 2015 article that California must support energy efficiency even more. It says these types of energy efficiency programs are not enough to effectively meet current demand and will prevent the state from achieving its climate goals.
Greentech Media's solution ultimately results in an even stronger demand for HVAC technicians. It notes, "Commercial and residential air conditioning loads cause more than 30 percent of California's total peak power demand in the summer…efficient HVAC with demand response can free up dispatchable resources to improve both system reliability and renewables integration." When an influential market research company makes this case it has a domino effect; other market research companies listen and industry follows suit.